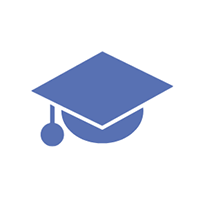 Jonathon H.
Private tutor in Wichita, KS
Education
2nd Year as Pre-Med/Chemistry Major at Wichita State University
Experience
I have helped a lot of under class-men in high school with tutoring. I scored a 28 in math, 23 in science, 19 in reading, and a 16 in English on the ACT. I am tutor, because I enjoy helping others learn and want to make a difference in the world with education. I have taken algebra 1 and 2, geometry, pre-calc, trig, AP calc in high school, and Calc 1 at WSU for the math criteria. I am also taking College Calculus 2 right now.. As far as Science I've taken earth and space science, biology, chemistry, physics, human anatomy and physiology, AP chemistry all in high school.At the university I have taken General Chem one and two, general college physics one, biology one. I am currently taking Organic Chemistry. I lettered in academics all 4 years of high school with a GPA of 3.89 and graduated top ten percent of my class. I am a tutor for an IB-east student. Also, I tutor at the university through the program of Student Support Services. I can be reached at (316) 670-6008
Availability
Any day at any time
Can Meet
Up to 15 minutes away for no additional charge
Hobbies
I am a huge basketball fan and I love to play it. I roller skate and also jam skate which is like breaking dancing on skates. I also like to read text books in my spare time, I don't really like reading other books for entertainment though.
Show More
Inquire About This Tutor
Thanks!
Most tutors respond within 48 hours.
Feel free to contact other tutors while you wait.